TN001 - Stainless steel Automatic Tunnel Car Wash Machine
1. CBK – TN001 Stainless steel with 9 brushes
2. Configuration parameter
NO.

Main Parameter

QTY

1

Equipment frame (Stainless Steel)

1

2

Control System

1

3

Distribution System

1

4

Gas Control System

1

5

Front Side Washer Set

2

6

Rare Side Washer Set

2

7

Front Rocker Brush

2

8

Rare Rocker Brush

2

9

Current Induction Type Lifting Horizontal Brush

2

10

High-pressure Swing Water Spray System

2

11

Clean Water Spray System

2

12

Form Wax Spray System

2

13

Bright Wax Spray System

2

14

Roof Air Drying System:

Lifting or Fixed

Lifting 4.0KW*2pcs

Fixed 5.5KW*2pcs

15

Left Air-Drying System

 

Lifting 4.0KW*1pcs

Fixed 5.5KW*1pcs

16

Right Air-Drying System

 

Lifting 4.0KW*1pcs

Fixed 5.5KW*1pcs

17

Rolling Vehicle Guidance System

1

18

Conveying System

1

19

Vehicle Entrance Traffic Indication System

1

20

Vehicle Exit Traffic Indication System

1

21

HMI

1

22

Remote Control Operating System

1

23

Isolated Transformer System

1

24

Phase Failure And Phase Sequence Protection System

1

25

Frequency Conversion System

1
3. Technical Parameters
| | |
| --- | --- |
| CBK-TN001 | Tunnel System |
| Appearance size of equipment | L10.3*W3.66*H3.0M |
| Maximum vehicle size | W2.0*H2.1M |
| Installation site size | L12.3*W4.0*H3200M |
| Power | 380V 50HZ   Three-phase 4-wire |
| Cable Requirement | National standard copper wire 3X10+1X6(mm2) |
| Installed Capacity | 28Kw |
| Water Requirement | 3 PPR pipe diameters DN32 |
| Gas Requirement | Pressure 0.6-0.8MPa/Trachea diameter 10mm2 |
| Car wash Ability | 60-70 Car/H |
| Washable Vehicle | MPV/SUV |
| Standard Water Consumption | 120L/Car |
| Standard Power Consumption | 0.8-0.9KwH/Car |
| Chemical (Foam, Bright wax) | 0.5Yuan/Set |
Note
1. Warranty:1 year;
2. Not contain: Glass on both sides of car wash machine and proof.
4. Product Overview
CBK - Stainless steel Automatic Tunnel Car Wash System with 9 brushes
The car washing principle of the car washing machine is that the vehicle to be washed enters the guide chain, and the conveyor chain drives the vehicle to enter from the entrance of the car washing machine, and the vehicle is scrubbed automatically until the exit indicator prompts to leave to complete the entire car washing process. (The equipment does not move, the car moves); the characteristics of this equipment: the whole machine is made of stainless steel, is durable, never rust, and has strong adaptability to the site, suitable for customers with large car wash business. For example: various gas stations, large car wash shops, etc.
Advantages:
a. Stable and efficient overall design
1. Using intelligent automatic control system, remote operation, fault diagnosis and troubleshooting functions.
2. Overall frame structure: Made of stainless steel, super durable and never rusty.
3. The overall structure adopts a frame type (stainless steel plate bending, no square steel and profiles) structure, which is highly anti-corrosive and has a stable structure.
4. Front side washer set adopt a unique cross-type brushing of the body to clean the front body of the car safely and without dead ends. Rare side washer Set use the arm-style rear hug to clean the body and the rare, scrubbing more thoroughly; The top brush is automatically contoured and cleaned safely and thoroughly along the shape of the top of the vehicle. Equipped with 4 sets of inclined brushes, to scrub the dirtiest surroundings of the vehicle and the hubs and sides of the wheels, overlapping scrubbing and cleaning are cleaner.
5. High-pressure swing water nozzle: pre-wash the vehicle, use high-efficiency submersible pump (to prevent freezing in winter), strong pressure, wash away body soil, sand, leaves, etc.
6. The foam spray system ensures the decomposition of oil stains and other insoluble stains on the car body.
7. The water wax spray system sprays the body evenly to ensure that the body is bright and painted after the car is washed.
8. Fixed air-drying motor: Adopting advanced technology, molded plastic air drum structure, reliable quality, stable performance, strong wind, and never rust. Lifting air knife: Close to the body to air dry, reduce noise and energy saving, and improve the air-drying effect.
9. The split-type guidance system has independent functions to ensure mutual interference.
10. The combined conveying structure is strong and durable.
b. Efficient combination of multiple cleaning functions
High-pressure flushing ----- foam ----- brush washing ----- high-pressure flushing ----- spraying water wax ----- air drying
c. Distinctive function, outstanding cleaning ability
1. A variety of cleaning, scrubbing more thoroughly, fine and no dead ends, good cleaning effect.
2. Low cost of use and high-cost performance.
3. Using touch screen or remote control, the control is more precise and safer.
4. One-button car wash, convenient operation.
5. Fixed air blower, good drying effect, and higher safety; Lifting air knife: close to the body to air dry, reduce noise and energy saving, and improve the air-drying effect.
6. Energy saving, environmental protection, low noise design.
7. Data statistics, each administrator and person in charge can keep track of the number of car washes and the total number of cars washes that day.
8. Intelligent automatic control system, remote operation, fault diagnosis and troubleshooting functions.
9. Nano-foam brush can wash 300,000 car washes.
Company Profile: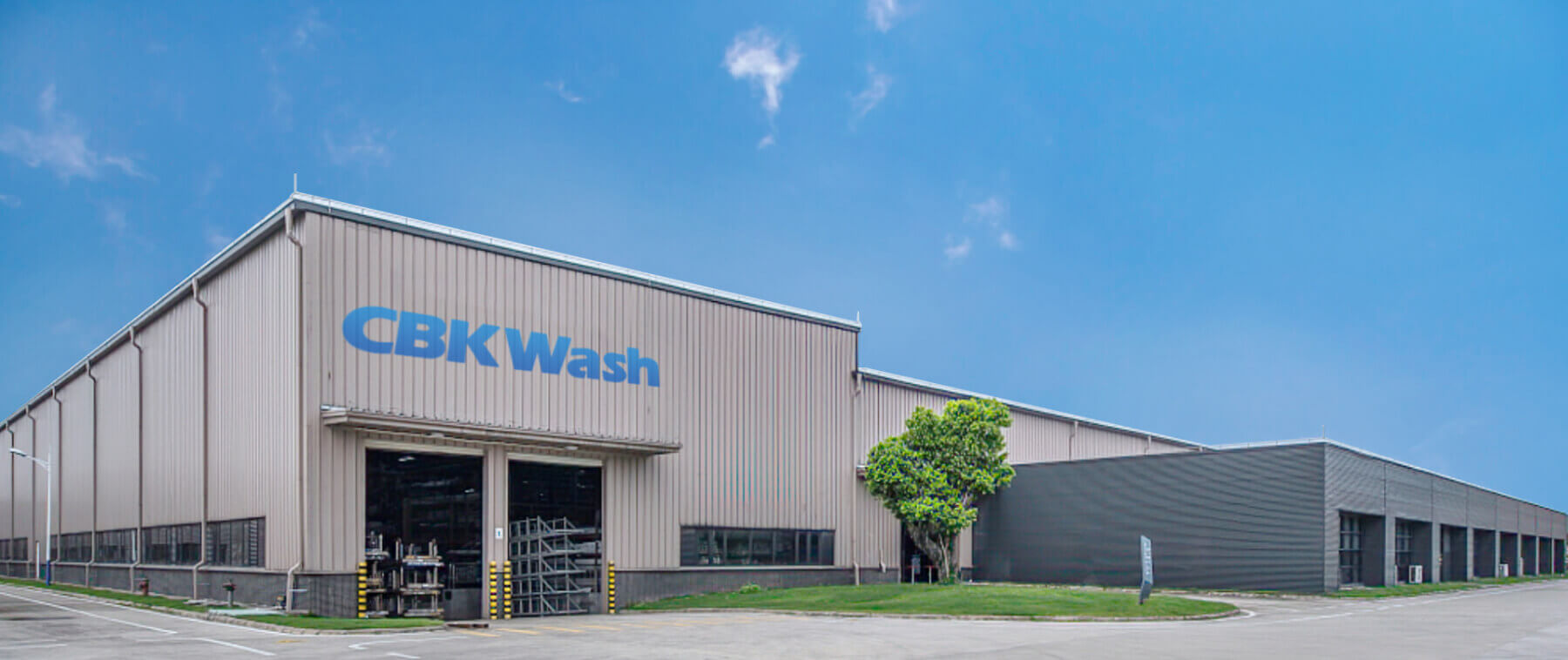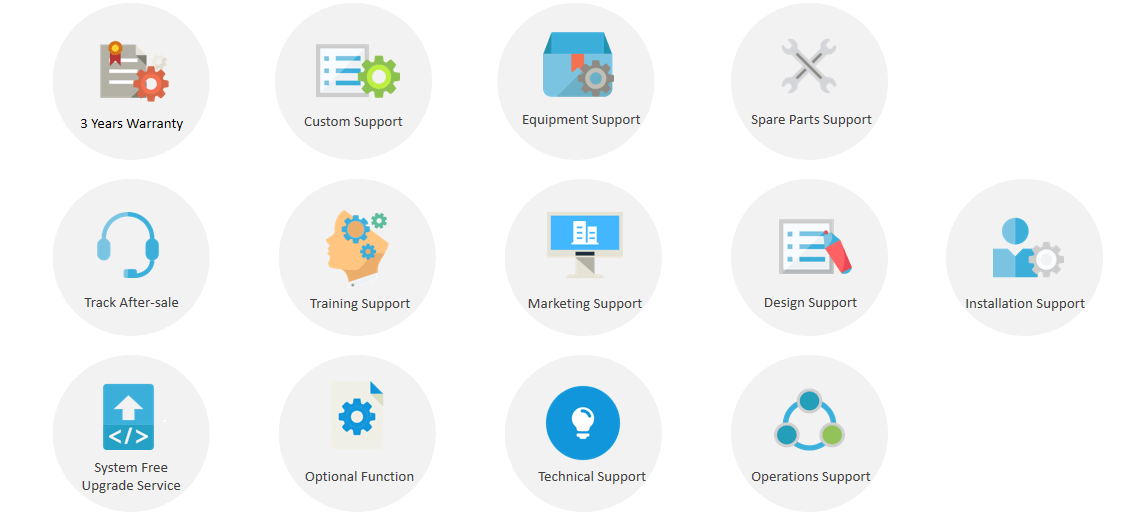 FAQ:
1. The 'Chemicals' really clean the car. Right?
Not be themselves. You'll hear this often from manufacturers with inefficient high pressure applications like flat fan spray arms which are tired and obsolete! If it were true, you'd simply cover the car with pre-soak and after the dwelling period, remove the dirt and grime with a garden hose! Quality chemicals, ample coverage, a reasonable 'soaking' cycle and intense high pressure/high impact are inseparable.
2. What do you mean by 'type of high pressure'?
According to the 'cleaning experts', you need several things to effectively clean with high pressure in conjunction with quality chemicals. 1) 45 degree angle to the surface is best: When you power wash, you impact the surface at an angle which provides lift and... 2) Momentum: Spraying at the angle forces all the water (chemicals, dirt, etc.) in the same direction. (see 'Flat Fan Sprays Perpendicular'... clip) 3) Agitation: Zero degree rotating (agitating) nozzles are standard on our machine which provide an extraordinary impact on the surface unlike 25 degree flat fan sprays. 4) Volume: You can't create 'high impact' with 1 gpm nozzles! You need a high volume of water at high agitating pressure to hit the surface enabling HIGH IMPACT. Remember: 45 Degree angle to the surface, Volume, Momentum, Agitation and of course High Pressure are key attributes to effective pressure cleaning of any kind. We incorporates them all!
3. Why does Car wash use plastic parking stoppers as L arm seen in the home page picture?
Traditionally, providers install metal guide L arm. We think our plastic L arm provide a clear, safe guide for your customers and with an occasional power wash, they'll look brand new and can't rust. L arm almost ensures your machine will get HIT,if it do,will not hurt the car!
4. What about Maintenance and Repairs?
Our machine was designed to be simple! Also, the dual arm design has many substantial advantages like cleaning the car more quickly with less passes. Over-engineered, unreliable machines and their distributors have cost operators thousands of dollars in downtime. Often their warranty becomes worthless because they can't be there on a timely basis and/or carry all the 'custom' parts needed to make the repairs. Most breakdowns translate into days of lost sales and customers seeking more reliable alternatives. There's nothing worse for a gas station, already operating on razor thin margins, to have the car wash down again and again. Obviously, an efficient, simple machine would by 'design' substantially reduce downtime. We have successfully accomplished this objective. So simple, if you can't fix it, mom can!
5. What are the substantial differences between CBK wash and other touchless providers?
1) Price, Price and Price! Our everyday price is 20 to 30% or more (not a typo) below other machines.
2) Built on a legacy of cutting-edge design and operations, CBK Wash Soluction leads the way in Equipment, Facilities, and Operations. Our products will support you every step of the way, from the smallest fitting to a comprehensive franchise solution.,
3) Super easy repairs and the best wash times in the industry. We have outlined many of the other differences on our 'Features' tabb. Also, you can differentiate for yourself by viewing many of the video clips. An Cbk wash representative will fully explain if given the opportunity
6. How about application areas of our car washing machine ?
Include cleaning household cars, cleaning motorcycles, medical vehicles that need to be disinfected and cleaned,cleaning high-speed railways, subways, and large trucks, etc.